Communicating the benefits of advice: Why there's still more to do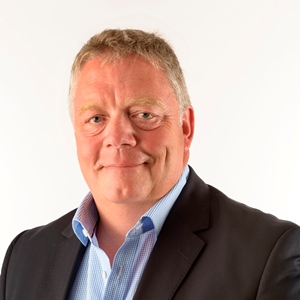 In my experience, most advisers and planners communicate, and demonstrate, the value of advice very effectively in their one-to-one client interactions.
Furthermore, we all know that high-quality financial planning adds far more value to the client than the fees they pay. Indeed, there are times, particularly as people move from the world of work to one of retirement, when financial planning is genuinely life changing.
However, research from YouGov*, commissioned by Beaufort Financial to coincide with the third anniversary of Pension Freedoms, has shown that the wider public awareness of the value of advice is lower than we might have hoped.
Only one in 3 expect to seek advice
The introduction of Pension Freedoms (more of that in a moment), coupled with heightened interest in Defined Benefit and Final Salary pensions, mean that most advisers and planners I speak to are incredibly busy.
Despite that, our survey found that the 'value of advice' message isn't getting through to most people; only 32.08% of the over 50s who have not yet retired expect to seek financial advice about their retirement in the future.
Unsurprisingly, the likelihood of taking advice increases as people get closer to more traditional retirement ages. Even so, millions will retire without seeking any form of financial advice.
Perhaps the lure of early retirement might convince more people to seek advice? Sadly not. Only one in 10 (11.97%) of people who had not already retired, said they were more likely to seek financial advice if it meant they could retire early.
Millions in the dark?
Pension Freedoms represent the single largest change to retirement planning during my financial services career. Used correctly they can help people retire more flexibly, moulding an income to their lifestyle and potentially leaving a financial legacy when they are gone.
Conversely, there's no doubt Pension Freedoms also present a threat if poorly thought through decisions are made.
Pleasingly, among 50-64-year olds 63.84% of people are aware of the rules. However, that leaves approximately 4.5 million** adults potentially in the dark about Pension Freedoms; if they don't know about them, how do they take advantage of the opportunities and avoid the threats?
Gender gap
At a time when many companies are reporting large gender pay gaps, our research revealed that women are 24.91% less likely to take financial advice about retirement than men.
Equally worryingly, significantly more women (50.76%) are unaware of Pension Freedoms compared to men (30.25%). While 60.35% of men are aware that Pension Freedoms could help them retire early, compared to just 39.23% of women.
Where next?
The natural temptation would be to focus on the here and now. After all, most advisers and planners are incredibly busy advising clients and developing their business.
In my view, that would be a mistake.
Why?
Two reasons. Firstly, there's a huge need for advice, eloquently demonstrated by the FCA's 2017 Financial Lives survey, which found that:
53% have not reviewed how much their pension pots are worth in the last 12 months: Advice will help these people understand what their pension is worth and more importantly, whether it will provide the retirement they want, and if not, what they can do about it.
Seven out of 10 (71%) of UK adults with a Defined Contribution scheme were not aware of any charges on their pension: Excessive charges eat into the future income retirees can expect. It often takes an adviser or planner to make clients aware of what they are paying and the effect it will have on their retirement income.
17% of consumers who have accessed a pension pot report fully withdrawing their pension pot in the last two years: An adviser will help their clients withdraw money tax-efficiently, taking only what is necessary to meet their needs and helping avoid emotionally driven decisions.
Secondly, when I finally put my feet up and look back on my career, I want to feel that I have contributed to building an enduring and sustainable profession.
I hope you feel the same.
To do that we need to engage with the people who don't plan to take advice. Sure, it will look different:
More advice will be delivered through the workplace
Guidance may become more common
We'll need to innovate to develop propositions attractive to Generations X and Y
However, the prize is worth it. Not only will we create opportunity for those who chose to make financial services their profession, but ensure future generations build a more secure financial future.
I firmly believe the profession I love, and am proud to be a member of, is up to the task.